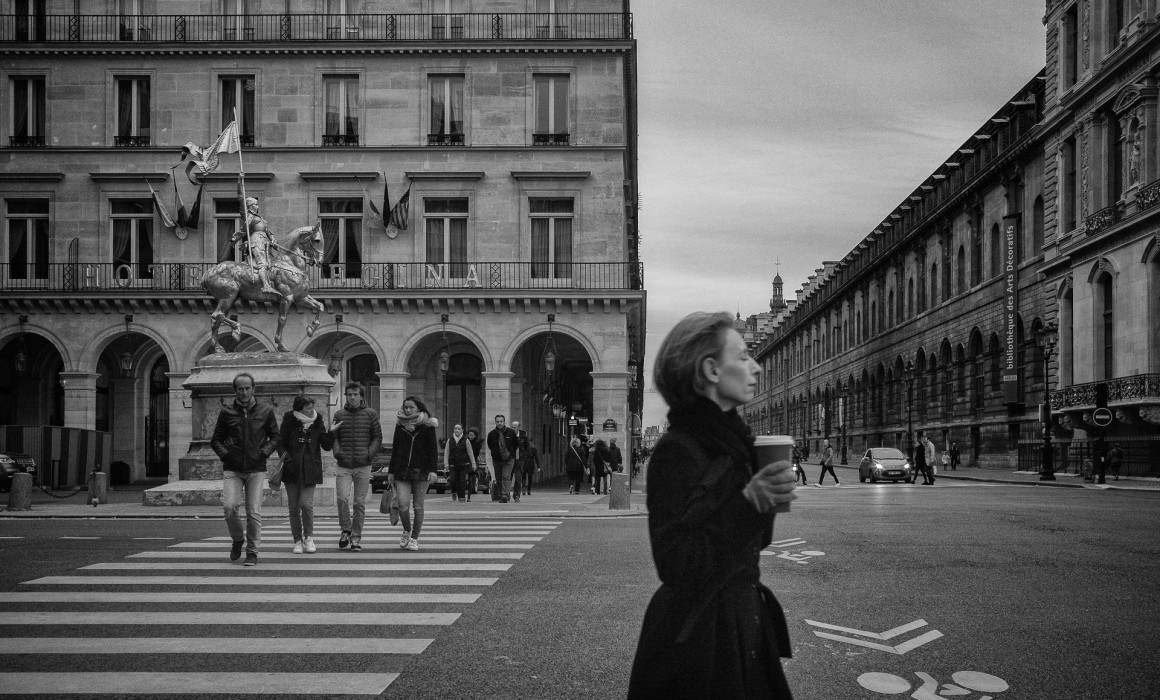 Friday morning the 13th I went to Paris, to visit Paris Photo. I went there that afternoon, to not being able to return there, but I didn't know then.
That night I had dinner with a group of people in Chez Frezet, a restaurant in Rue Ordener, the 18th arrondissement. About 10 o'clock my husband called:
" Are you safe and ok dear? Do you know what happened? There are attacks in Paris". What??? He updated me by text message, because it was still going on. It was strange, nothing seemed different. Everybody stayed calm. But after that call everything was different.
I decided to stay where I was. Moving around didn't seem to be a good idea right now, for we had no idea where the attackers where heading. After midnight I decided to leave the restaurant together with some other people who stayed in the same hotel I did, in the 2nd arrondissement. The attackers seemed to be on the run, but not in our direction. One cab driver refused to go the area we needed to go, but the second one did accept to take us. Back at the hotel I watched TV to get more of an image of the situation. It was hard to fall asleep, the news had made me very tensed.
They closed the borders, the state of emergency was declared… Was I stuck here? What if I would not have been able to reach the hotel? At that moment I did not know some Parisian people had opened their doors for people who got stuck on their way home: #portesouvertes.
I contacted some people of the group who had their hotel in the 10th arrondissement, where attacks had happened. I imagined they could have had a hard time getting to their hotel. If getting there at all. They texted me they where taken to the hotel by Uber, but that their colleagues who had dinner at another restaurant, were not able to return and slept on the floor at a friend's.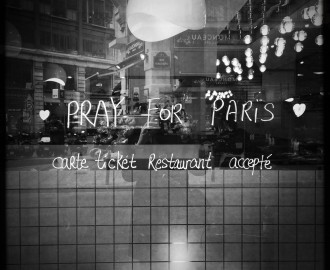 The next morning I decided to go outside. I did not feel secure yet about the underground, so I decided to go by foot. Paris was empty. The situation was surreal. Very calm streets, closed and empty shops. Tourists still making selfies next to the closed museums. Sometimes a lot of police cars drove by. With or without alarm. I even saw a military vehicle packed with soldiers driving by. But what can you do? They just drive by. I felt a strange kind of calmness in the atmosphere. People were nicer and softer in a way. But I never knew Paris this empty.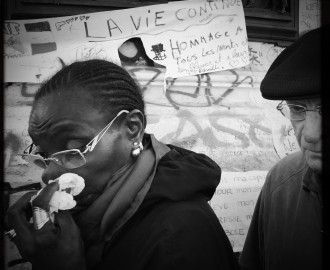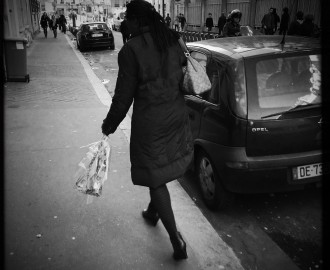 I had my Leica camera with me, but no computer, so I decided to work with 2 mediums: my Leica camera and the camera of my iPhone. Only this way I would be able to share my pictures with the world. And that was what I needed. I got compliments and was even thanked for my way of showing what was happening in Paris. That helped me.
Sunday the second day after the attacks, the atmosphere changed from surreal into caring. A lot of people showed they care. Also in general. For the people around them. I went to Place de la République to visit the memorial. I stumbled. Immediately somebody grabbed my arm so I would not fall. I felt together with the people around me. Press from all over the world had gathered there. It was so weird to see, the whole square packed with vehicles, tents and satellite dishes. And mourning people. I had a couple of hours left before heading off to Gare du Nord, to catch my train. I went to Rue Alibert where 14 people were killed.
That evening I went back to Amsterdam, home. My feelings were mixed; I wanted to stay, make more pictures, because that is what I love to do. Especially when you have the feeling people are waiting for your images. But then again, home would be safe and loving. And the importance of that was very clear to me.
The full set of images made with my Leica you can see here: https://www.flickr.com/photos/irenekress/albums/72157659080913303/with/22723878148/
The full set made with my iPhone you can see here: https://www.instagram.com/nispenkress/