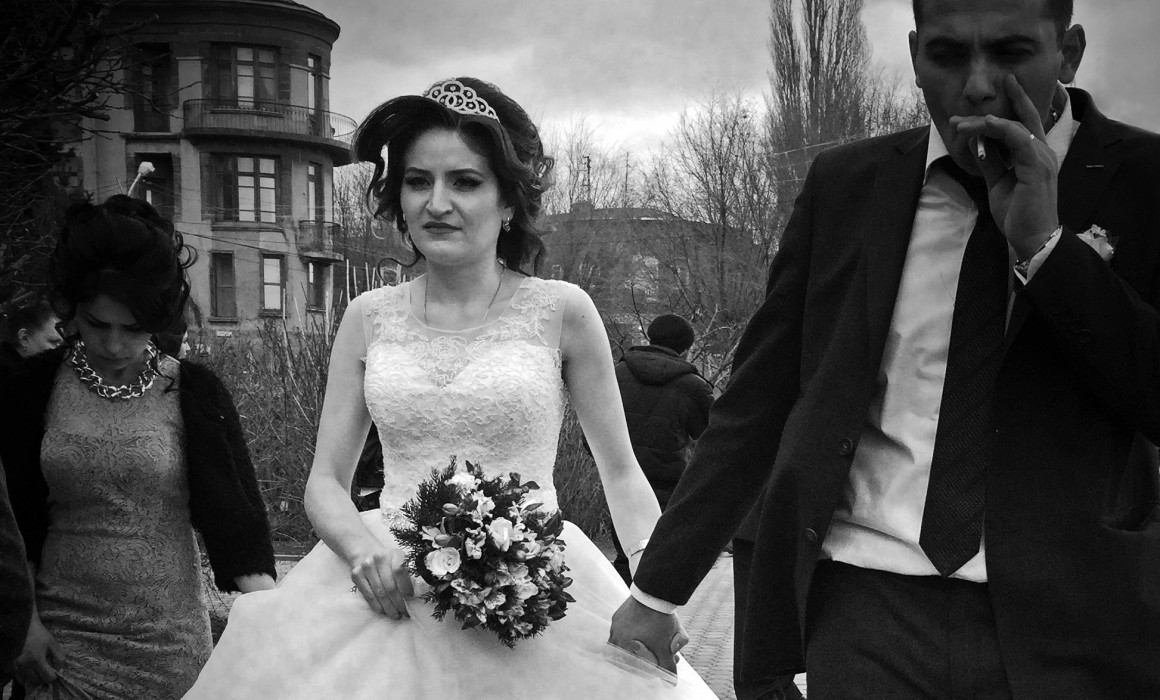 It has been over a month now since I've been back from Armenia and I must say, I really needed this time to land and overthink everything I have done and seen in Armenia.
What took me there in the first place was a John Stanmeyer photography workshop. As one of the photographers of the VII Photo agency and a World Press Photo winner (2013), he interested me as a mentor for a workshop. The fact that his next workshop took place in Armenia, a country I knew hardly anything about, made it only more interesting to me. This was going to be a real adventure. And so it was.
Armenia is situated next to Turkey also sharing borders with Georgia, Iran and Azerbaijan. It is a western orientated Christian country where the people are extremely kind and generous. The combination of poverty and lack of good perspectives in an environment of educated people really struck me.
After spending only one day in Armenia's capital Yerevan, I went to Gyumri.
Gyumri is a small calm dusty town never rebuild since the heavy earthquake in 1988. A lot of people still live in temporary housing, called Domiks and the roads are cracked and full of holes. People are open and welcoming, often inviting you over to have a coffee at their house.
Most of my time I spent in Gyumri where the workshop took place.
It was a nice workshop where I met a lot of sweet and interesting people from all over the world. All of us worked with a personal theme and mine was 'Young women in Armenia'.
To me it was an obvious decision to follow the daily life of women, for I am working on
Grey Vibes
, a work in progress about elderly women in the Netherlands. Indeed, it would be even more logical to continue with the lives of the elderly in Armenia, but my curiosity about the young ones made me choose differently. I wanted to know the difference between young women in Western Europe and Armenia. The women who hold the future.
I had my own fixer, Tamara, who helped me with everything: getting me in touch with the people I needed for my story, translating our conversations, helping to organize transportation and whatever you can think of you need help with in a country very foreign to you…
I was lucky; Tamara was a young woman with whom I had this 'click' immediately. She became more of a personal assistant and was really good company.
The Photo story
Tamara helped me to find Susi, a 23 years old artist, who turned out to be a very lively girl having a huge inner world that really shows off of her. When I looked at her I saw a modern worldly looking woman who could be from anywhere. The contrast with her hometown Gyumri was interesting.
After a couple of days I felt I could create a whole story just about Susi. To tell more about the situation of young women in Armenia in general, I needed to photograph more and different women. Women with different lifestyles and different kinds of character.
So I met Lilit and Lusi. Two inseparable best friends, 20 and 18 years old. Who where still in school. With them I could spend less time, but enough to take some interesting pictures of their daily lives.
After the workshop I went back to Yerevan, where I continued working on my photo essay. Tamara stayed in Gyumri, so now I was alone. Fortunately I had been able to do some preparation before I left for Armenia and was already in contact with my fourth character, Suzie a 27 year old woman with a small baby and a 5 year old son. Suzie did speak English, so I bought an Armenian SIM card to be able to get in touch with her myself.
For several days I followed her life and became painfully aware of what it was like to be a working woman with a baby, having no possibility to actually go to work. Although she was living with her extended family, nobody could stay with the baby. After two days I could finally follow her into her working environment, the Matenadaran, the Armenian Institute of Ancient Manuscripts where she works as a Senior fund keeper of Archival documents at the department of scientific research.
Have a look at both photo stories: 'Susi' and 'Young Women in Armenia'. (They will open in separate windows)